84
Complete sebum regulating maintenance line
Preshampoo + Shampoo + Lotion

The MAINTENANCE SEBUM REGULATING KIT protects the scalp from excessive sebum and combats oily hair. Ideal for improving the quality of hair that appears weighed down, thin and brittle.
A 3-STEP action: Preshampoo, Shampoo and Lotion.
Duration: 1 month
PRESHAMPOO and SHAMPOO clean and prepare the skin. LOTION contains essential oils with strong astringent and purifying properties. The combined action of the products regenerates and tones the scalp and creates strong and healthy hair. Extracts of Edelweiss stem cells have strong rebalancing and regenerating qualities. The gemstone chosen is the Sapphire – a symbol of regeneration, that invigorates the hair's metabolism by providing essential microelements for growth.
Active principles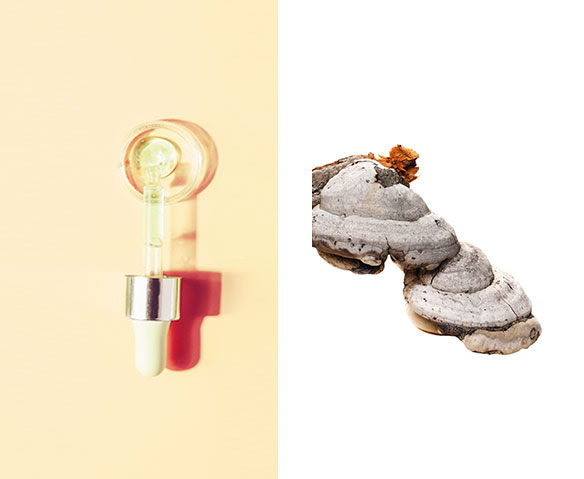 Fomitopsis officinalis
Fomitopsis officinalis is a fungus that grows on the bark of larch trees. it contains agaric acid, which can regulate excessive sebaceous secretion and smooth the surface of the skin. it's ideal for people with hyper-seborrheic and oily skin as it reduces the number of enlarged pores, has a fast-acting astringent effect and makes the skin more elastic.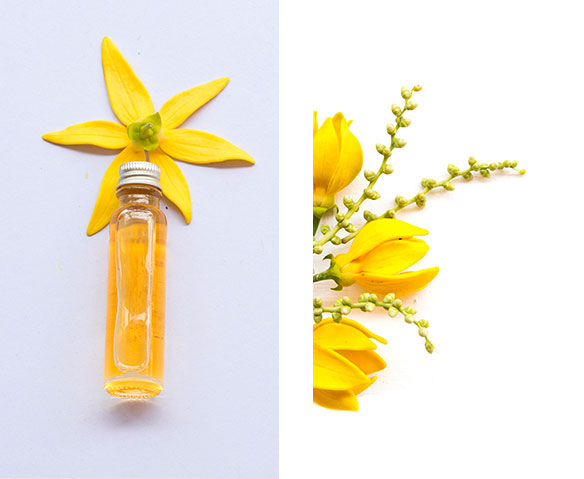 Ylang Ylang essential oil
Extracted by steam distillation from fresh flowers of the ylang ylang tree, ylang ylang essential oil is great for treating eczema. it also helps reduce acne, dermatitis and skin irritation by regulating sebum production and treating the infection itself.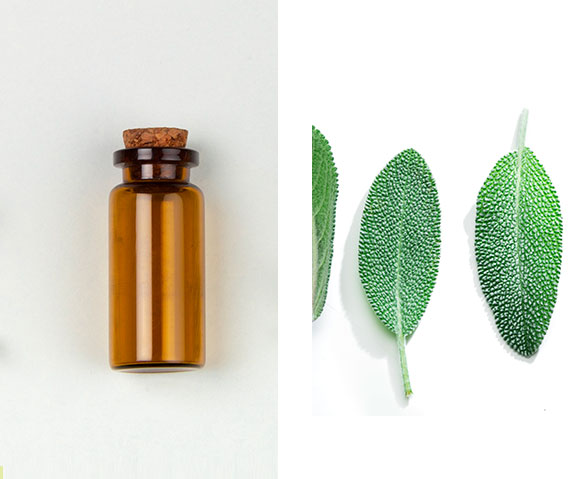 Sage essential oil
Spanish sage essential oil is steam-distilled from the leaves of the plant and has different therapeutic properties to common sage (salvia officinalis), being much gentler, softer and with fewer contraindications. Its antimicrobial properties help to treat skin infections and excessive sweating and to counter hair loss.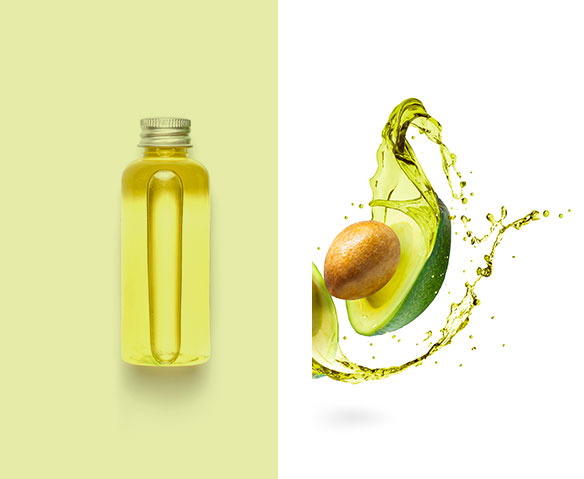 Avocado
Avocado was traditionally used by the aztecs, incas and mayas as a source of nutrition for their skin. its oil has excellent foaming and cleansing properties and being rich in oil-soluble vitamins a and d gives it an advantage over most other vegetable or fruit oils available for cosmetic use.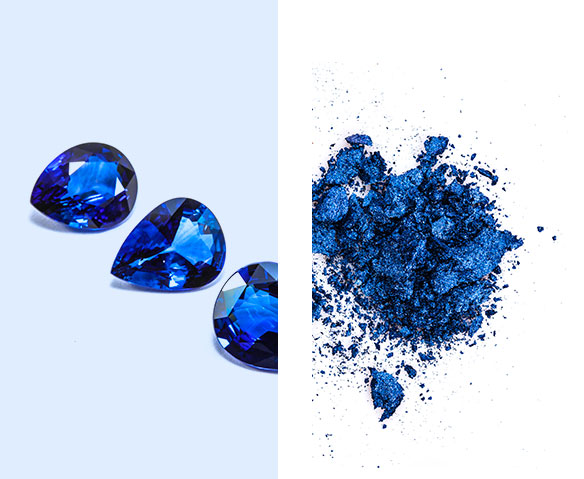 Sapphire powder
Sapphire is a precious stone with a strong exfoliating action. it helps to soothe, deeply moisturize and protect the skin, leaving it clear, smooth and rejuvenated. it also helps to balance ph levels, leaving the skin deeply hydrated, nourished, plump and toned.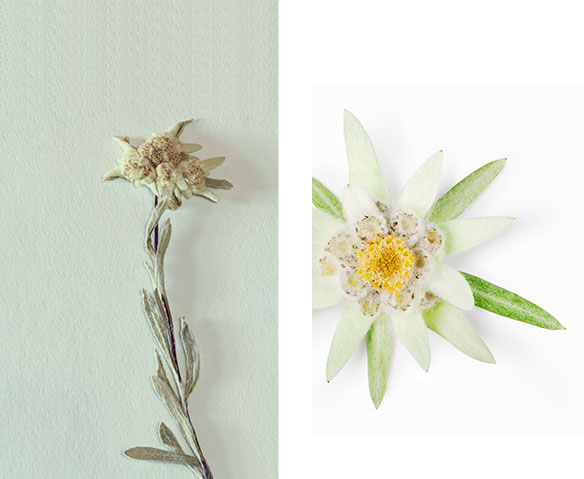 Alpine star
The edelweiss flower lives at high altitudes in the european alps. this plant contains great beneficial compounds with cleansing, antioxidant and calming properties. it's an herb that helps protect against environmental stresses, nourishing the skin with a soothing effect.
Recommendations for use
Directions for use: The kit includes a preshampoo (200ml), a shampoo (200ml) and shock action vials (10 single doses). Complete treatment every 3 days. Apply preshampoo to dry scalp and massage in gently. After 10 minutes, apply the line's shampoo. Rinse thoroughly, taking care to remove any residue. Apply the vial directly to towel-dried hair. Do not rinse.
Recommendations for use: To see progressive results, continue treatment with the COMPLETE SEBUM REGULATING MAINTENANCE LINE.

Ingredients
SEBUM REGULATING LOTION: ALCOHOL DENAT., AQUA (WATER), PEG-40 HYDROGENATED CASTOR OIL, MENTHOL, PEG-15 COCOPOLYAMINE, SALVIA LAVANDULAEFOLIA LEAF OIL, BENZYL ALCOHOL, PHENOXYETHANOL, CITRIC ACID, CLIMBAZOLE, SODIUM DEHYDROACETATE, POTASSIUM SORBATE, THUJA OCCIDENTALIS LEAF OIL, BUTYLENE GLYCOL, LINALOOL, LAVANDULA ANGUSTIFOLIA OIL (LAVANDULA ANGUSTIFOLIA (LAVENDER) OIL), AZELAIC ACID, INULIN, GLYCERIN, DISODIUM EDTA, EUGENOL, LIMONENE, ALPHA-GLUCAN OLIGOSACCHARIDE, PEG-5 COCOMONIUM METHOSULFATE, LAMINARIA SACCHARINA EXTRACT, BUTYL AVOCADATE, MELALEUCA ALTERNIFOLIA LEAF OIL (MELALEUCA ALTERNIFOLIA (TEA TREE) LEAF OIL), TOCOPHEROL, CINNAMOMUM ZEYLANICUM LEAF OIL, SODIUM GLUTAMATE, CANANGA ODORATA OIL, GERANIOL, HYDROLYZED SILK, SODIUM COCOYL GLUTAMATE, COCODIMONIUM HYDROXYPROPYL SILK AMINO ACIDS, BENZYL BENZOATE, SAPPHIRE EXTRACT, CINNAMAL, MORINGA PTERYGOSPERMA SEED EXTRACT, HYDROXYPROPYL GUAR HYDROXYPROPYLTRIMONIUM CHLORIDE, LEONTOPODIUM ALPINUM MERISTEM CELL CULTURE, XANTHAN GUM
SEBUM REGULATING PRESHAMPOO: AQUA (WATER), PEG-40 HYDROGENATED CASTOR OIL, AMMONIUM ACRYLOYLDIMETHYLTAURATE/VP COPOLYMER, GLYCERIN, JOJOBA ESTERS, BENZYL ALCOHOL, CLIMBAZOLE, PEG-15 COCOPOLYAMINE, SALVIA LAVANDULAEFOLIA LEAF OIL, SODIUM DEHYDROACETATE, ACRYLATES/C10-30 ALKYL ACRYLATE CROSSPOLYMER, THUJA OCCIDENTALIS LEAF OIL, LINALOOL, LAVANDULA ANGUSTIFOLIA OIL (LAVANDULA ANGUSTIFOLIA (LAVENDER) OIL), SODIUM HYDROXIDE, BUTYL AVOCADATE, DEHYDROACETIC ACID, DISODIUM EDTA, BUTYLENE GLYCOL, EUGENOL, LIMONENE, PEG-5 COCOMONIUM METHOSULFATE, CINNAMOMUM ZEYLANICUM LEAF OIL, SODIUM GLUTAMATE, CANANGA ODORATA OIL, DICAPRYLYL ETHER, LAURYL ALCOHOL, COCODIMONIUM HYDROXYPROPYL SILK AMINO ACIDS, HYDROLYZED SILK, SODIUM COCOYL GLUTAMATE, LAMINARIA SACCHARINA EXTRACT, SAPPHIRE EXTRACT, SODIUM PCA, SODIUM LACTATE, SALICYLIC ACID, MORINGA PTERYGOSPERMA SEED EXTRACT, ARGININE, ASPARTIC ACID, HYDROXYPROPYL GUAR HYDROXYPROPYLTRIMONIUM CHLORIDE, PCA, LEONTOPODIUM ALPINUM MERISTEM CELL CULTURE, GLYCINE, ALANINE, SERINE, VALINE, PROLINE, THREONINE, ISOLEUCINE, HISTIDINE, PHENYLALANINE, XANTHAN GUM
SEBUM REGULATING SHAMPOO: AQUA (WATER), AMMONIUM LAURYL SULFATE, PEG-40 HYDROGENATED CASTOR OIL, COCAMIDOPROPYL BETAINE, COCO-GLUCOSIDE, ANTHEMIS NOBILIS FLOWER WATER*, HYDROXYPROPYL METHYLCELLULOSE, BENZYL ALCOHOL, SODIUM CHLORIDE, CLIMBAZOLE, PEG-15 COCOPOLYAMINE, SALVIA LAVANDULAEFOLIA LEAF OIL, POLYQUATERNIUM-10, SODIUM DEHYDROACETATE, THUJA OCCIDENTALIS LEAF OIL, LINALOOL, LAVANDULA ANGUSTIFOLIA OIL (LAVANDULA ANGUSTIFOLIA (LAVENDER) OIL), HYDROLYZED WHEAT PROTEIN, BUTYL AVOCADATE, GLYCERIN, DEHYDROACETIC ACID, DISODIUM EDTA, CITRIC ACID, BUTYLENE GLYCOL, EUGENOL, LIMONENE, PEG-5 COCOMONIUM METHOSULFATE, CINNAMOMUM ZEYLANICUM LEAF OIL, SODIUM GLUTAMATE, CANANGA ODORATA OIL, DICAPRYLYL ETHER, LAURYL ALCOHOL, SODIUM COCOYL GLUTAMATE, HYDROLYZED SILK, COCODIMONIUM HYDROXYPROPYL SILK AMINO ACIDS, SAPPHIRE EXTRACT, LAMINARIA SACCHARINA EXTRACT, MORINGA PTERYGOSPERMA SEED EXTRACT, HYDROXYPROPYL GUAR HYDROXYPROPYLTRIMONIUM CHLORIDE, LEONTOPODIUM ALPINUM MERISTEM CELL CULTURE, XANTHAN GUM
all products of the Sebum Regulating line
Present in these categories