96
Complete hair loss prevention line maintenance
Preshampoo + Shampoo + Lotion
The HAIR LOSS PREVENTION MAINTENANCE kit strengthens the structure of miniaturized hair.
It nourishes the hair and counteracts the build-up of dangerous free radicals.
A 3-STEP action: Preshampoo, Shampoo and Lotion
Duration: 1 month
PRESHAMPOO and SHAMPOO clean and prepare the skin. LOTION contains essential oils, such as Eucalyptus, with powerful properties to combat hair loss and give the hair body. The combined action of the products ensures strong and healthy hair. Apple stem cell extracts stimulate the hair growth phase. The precious stone chosen is the Ruby – a symbol of strength, energy and vitality. It's an excellent supply of minute minerals that help strengthen the hair.
Active principles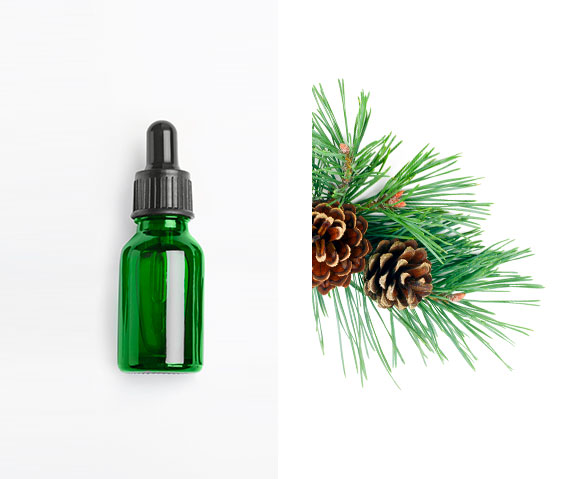 Pine essential oil
The use of pine essential oil dates back to ancient greece – it was even used by hippocrates himself! known to be refreshing, invigorating and purifying, it has soothing and anti-inflammatory properties and helps remove toxins whilst accelerating cell regeneration. when used topically, it can help fight free radicals.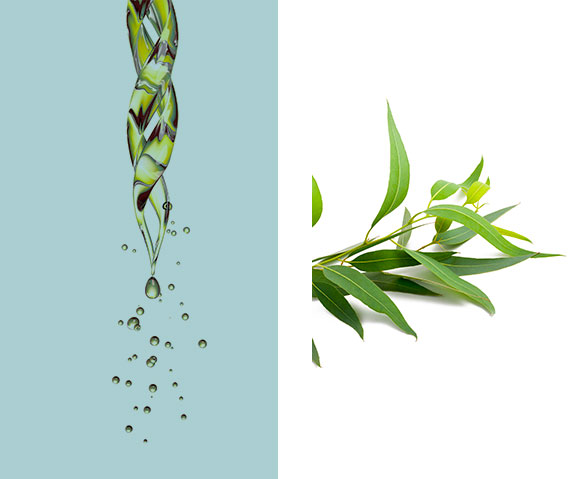 Eucalyptus essential oil
Eucalyptus oil is one of the most versatile essential oils. as well as having important medicinal properties, it's a proven follicle stimulant that promotes blood vessel cleansing. this stimulation promotes hair development due to healthy blood flow to the follicles.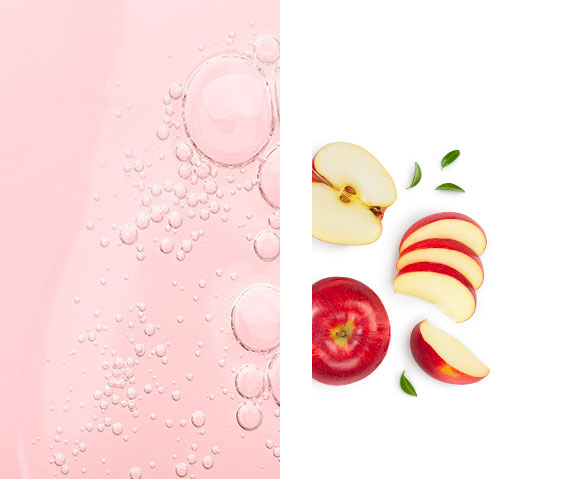 Apple
The beneficial properties of the apple have been known for centuries, but in recent years a new extract derived from the stem cells of the uttwiler spatlauber, a species that grows in switzerland, has been discovered with the extraordinary ability to rejuvenate skin cells. this active ingredient revitalizes the layers of the skin through the production of epigenetic factors (changes in how your genes behave) and thus prolongs hair growth.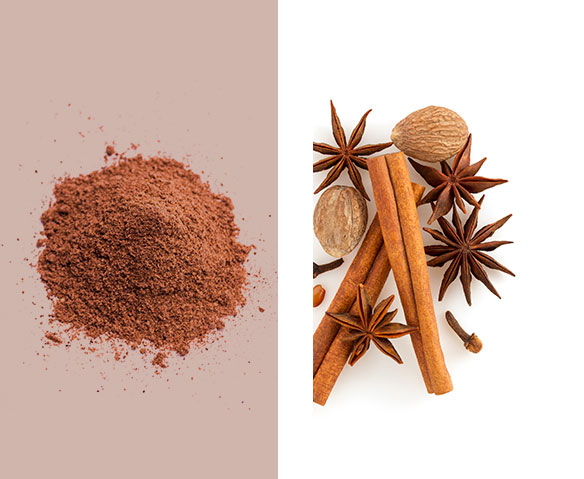 Cinnamon
In ancient times, people used this spice for much more than culinary purposes. cinnamon, in particular, is known to promote hair growth and treat hair loss by increasing blood circulation in the scalp. the tingling sensation you feel when applying cinnamon is a physical sign of this stimulation.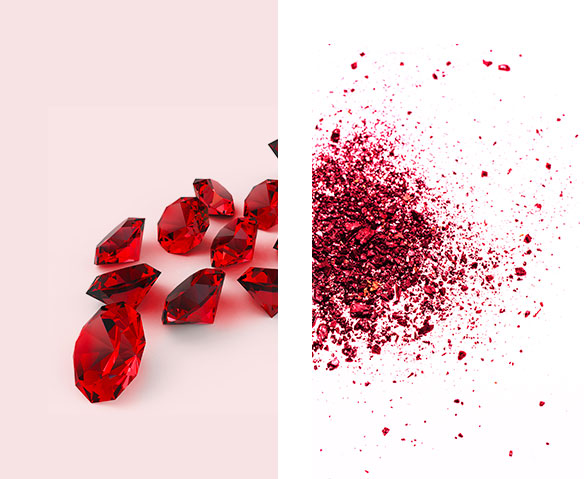 Ruby
Ruby stone is traditionally considered detoxifying and purifying. being an excellent supply of trace minerals, iron and chromium, it helps strengthen hair whilst nourishing the skin, treating infections and improving blood circulation and temperature. as an inorganic powder it also provides a scrub action.
Recommendations for use
Directions for use: The kit includes a Preshampoo (200ml), a Shampoo (200ml) and Maintenance Action Lotions (10 single doses). Complete treatment every 3 days. Apply preshampoo to dry scalp and massage in gently. After 10 minutes, apply the shampoo from the same line. Rinse thoroughly, taking care to remove any residue. Apply the Lotion directly to towel-dried hair. Do not rinse.
Recommendations for use: In combination with the kit, we recommend the HAVOGEN5 hair loss prevention patch. If you need to wash your hair more frequently, try CRLAB DELICATE Shampoo.

Ingredients
HAIR LOSS PREVENTION PRESHAMPOO: AQUA, PEG-40 HYDROGENATED CASTOR OIL, GLYCERIN, BENZYL ALCOHOL, ACRYLATES/C10-30 ALKYL ACRYLATE CROSSPOLYMER, PEG-15 COCOPOLYAMINE, AMMONIUM ACRYLOYLDIMETHYLTAURATE/VP COPOLYMER, EUCALYPTUS GLOBULUS OIL, SODIUM DEHYDROACETATE, PROPYLENE GLYCOL, PINUS PUMILIO OIL, SALVIA LAVANDULAEFOLIA OIL, SODIUM HYDROXIDE, SALICYLIC ACID, ALPHA-GLUCAN OLIGOSACCHARIDE, MANDELIC ACID, BUTYL AVOCADATE, LACTOBIONIC ACID, BUTYLENE GLYCOL, DEHYDROACETIC ACID, LIMONENE, DISODIUM EDTA, HYDROLYZED RICE PROTEIN, LINALOOL, LAMINARIA SACCHARINA EXTRACT, PANTHENOL, THUJA OCCIDENTALIS LEAF OIL, MELALEUCA ALTERNIFOLIA LEAF OIL, DICAPRYLYL ETHER, LAURYL ALCOHOL, ESCIN, ALCOHOL, RUBY EXTRACT, RUSCUS ACULEATUS ROOT EXTRACT, AMMONIUM GLYCYRRHIZATE, POLYSORBATE 80, CENTELLA ASIATICA LEAF EXTRACT, LECITHIN, CINNAMOMUM ZEYLANICUM OIL, HYDROLYZED YEAST PROTEIN, CALENDULA OFFICINALIS FLOWER EXTRACT, MALUS DOMESTICA FRUIT CELL CULTURE EXTRACT, SOY ISOFLAVONES, XANTHAN GUM
HAIR LOSS PREVENTION LOTION: ALCOHOL DENAT., AQUA (WATER), PEG-40 HYDROGENATED CASTOR OIL, BUTYLENE GLYCOL, BENZYL ALCOHOL, PHENOXYETHANOL, EUCALYPTUS GLOBULUS OIL (EUCALYPTUS GLOBULUS LEAF OIL), CITRIC ACID, POTASSIUM SORBATE, PINUS PUMILIO OIL, SALVIA LAVANDULAEFOLIA OIL (SALVIA LAVANDULAEFOLIA LEAF OIL), BENZYL NICOTINATE, LACTOBIONIC ACID, DISODIUM EDTA, SODIUM DEHYDROACETATE, LIMONENE, HYDROLYZED RICE PROTEIN, LINALOOL, PPG-26-BUTETH-26, TOCOPHEROL, PANTHENOL, THUJA OCCIDENTALIS LEAF OIL, ESCIN, GLYCERIN, RUBY EXTRACT, RUSCUS ACULEATUS ROOT EXTRACT, GERANIOL, AMMONIUM GLYCYRRHIZATE, CENTELLA ASIATICA LEAF EXTRACT, APIGENIN, HYDROLYZED YEAST PROTEIN, CALENDULA OFFICINALIS FLOWER EXTRACT, OLEANOLIC ACID, BIOTINOYL TRIPEPTIDE-1
HAIR LOSS PREVENTION SHAMPOO: AQUA, AMMONIUM LAURYL SULFATE, PEG-40 HYDROGENATED CASTOR OIL, COCAMIDOPROPYL BETAINE, COCOGLUCOSIDE, BETAINE, ANTHEMIS NOBILIS FLOWER WATER, BENZYL ALCOHOL, SODIUM CHLORIDE, EUCALYPTUS GLOBULUS OIL, POLYQUATERNIUM-10, SODIUM DEHYDROACETATE, PINUS PUMILIO OIL, SALVIA LAVANDULAEFOLIA OIL, HYDROXYPROPYL METHYLCELLULOSE, ALPHA-GLUCAN OLIGOSACCHARIDE, BUTYLENE GLYCOL, DEHYDROACETIC ACID, LIMONENE, DISODIUM EDTA, CITRIC ACID, LINALOOL, PANTHENOL, HYDROLYZED WHEAT PROTEIN, THUJA OCCIDENTALIS LEAF OIL, MELALEUCA ALTERNIFOLIA LEAF OIL, DICAPRYLYL ETHER, LAURYL ALCOHOL, ESCIN, HYDROLYZED RICE PROTEIN, GLYCERIN, RUBY EXTRACT, RUSCUS ACULEATUS ROOT EXTRACT, AMMONIUM GLYCYRRHIZATE, CENTELLA ASIATICA LEAF EXTRACT, CINNAMOMUM ZEYLANICUM OIL, HYDROLYZED YEAST PROTEIN, CALENDULA OFFICINALIS FLOWER EXTRACT, MALUS DOMESTICA FRUIT CELL CULTURE EXTRACT, XANTHAN GUM, LECITHIN
all products of the Hair Loss Prevention line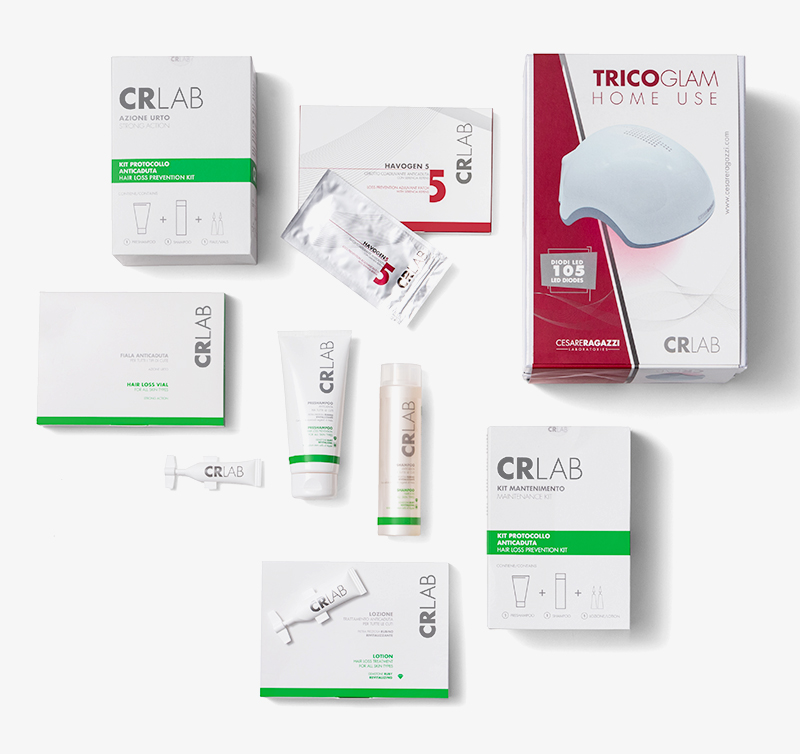 +
Complete hair loss prevention line maintenance
+
Hair loss prevention lotion
+
Hair loss prevention shampoo
+
Complete hair loss prevention line strong action
+
Hair loss prevention preshampoo
+
Hair loss prevention vial
Present in these categories