84
Anti-dandruff Maintenance kit
 Preshampoo + Shampoo + Lotion

The ANTI-DANDRUFF REHYDRATING MAINTENANCE KIT keeps the scalp moisturized and combats persistent dry dandruff. Ideal in case of redness, skin soreness and itching.
A 3-STEP action: Preshampoo, Shampoo and Lotion
Duration: 1 month
PRESHAMPOO and SHAMPOO clean and prepare the skin. LOTION contains natural essential oils with soothing, moisturizing and refreshing properties. The combined action of the products keeps the scalp clean and healthy. Extracts of Rhododendron stem cells have a strong regenerative quality. The precious stone it contains is Diamond – a symbol of purity and regeneration – and its 'peeling' action helps to purify the scalp.
Active principles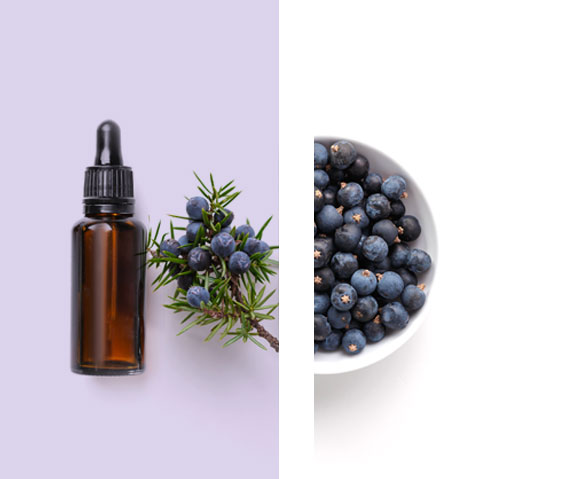 Juniper essential oil
The oil extracted from these fruits is among the most valuable raw material to come from juniper. it has a highly antiseptic and healing effect, bringing many benefits to the body. it acts both internally and externally and has an antibacterial, cathartic, detoxifying, antiseptic, antispasmodic, diuretic, warming, soothing, tonic and stimulating effect.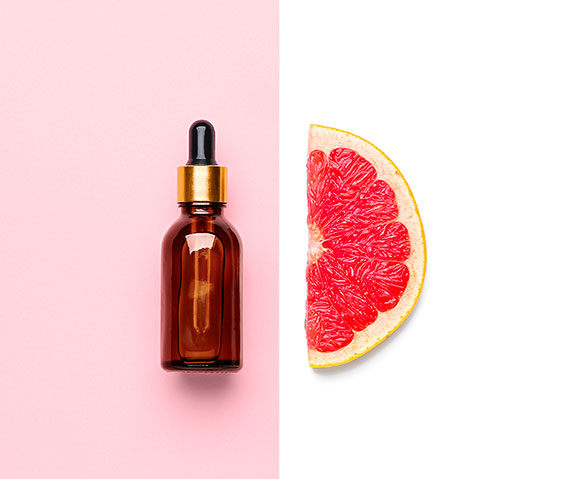 Orange essential oil
Citrus-based essential oils are completely natural antimicrobials with highly anti-inflammatory properties. they contain limonene, a powerful agent against oxidative stress which negatively affects the immune system.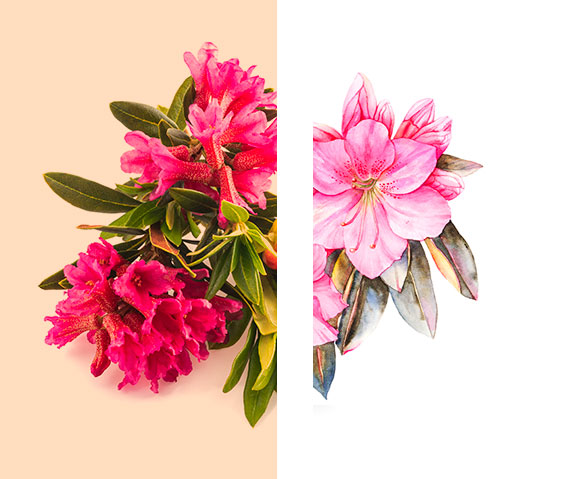 Rhododendron
Alpine rose (rhododendron ferrugineum) is a swiss alpine plant that helps prevent the carbonylation of skin proteins – an irreversible, non-repairable, age-related oxidative process that unstable oxygenated molecules in the skin are vulnerable to. rhododendron also has antiviral properties and protects the skin proteins from damage caused by bacteria or viruses.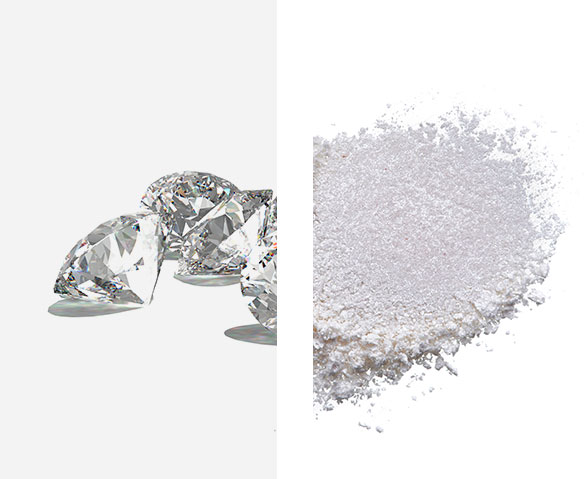 Diamond dust
Diamonds, the most precious of stones, are widely recognized for their exceptional powers and miraculous therapeutic qualities. many researchers have found that products containing diamond powder help to gently exfoliate the top layer of the skin, allowing active ingredients to penetrate deeper and more effectively.
Recommendations for use
Directions for use: The kit includes a Preshampoo (200ml), a Shampoo (200ml) and Maintenance Action Lotions (10 single doses). Complete treatment every 3 days. Apply preshampoo to the dry scalp and massage in gently. After 10 minutes, apply the shampoo from the same line. Rinse thoroughly, taking care to remove any residue. Apply the lotion directly to towel-dried hair.
Do not rinse.

Ingredients
Anti-dandruff rehydrating Lotion: ALCOHOL DENAT., AQUA (WATER), PEG-40 HYDROGENATED CASTOR OIL, BETAINE, MENTHOL, PIROCTONE OLAMINE, CITRIC ACID, BENZYL ALCOHOL, PHENOXYETHANOL, LIMONENE, SODIUM DEHYDROACETATE, POTASSIUM SORBATE, HYDROLYZED COLLAGEN, MENTHA ARVENSIS LEAF OIL, DISODIUM EDTA, INULIN, JUNIPERUS COMMUNIS FRUIT OIL, CITRUS AURANTIUM DULCIS PEEL OIL (CITRUS AURANTIUM DULCIS (ORANGE) PEEL OIL), RHIZOBIAN GUM, ALPHA-GLUCAN OLIGOSACCHARIDE, TOCOPHEROL, MENTHA PIPERITA OIL (MENTHA PIPERITA (PEPPERMINT) OIL), LINALOOL, HYDROXYPROPYLTRIMONIUM HYDROLYZED WHEAT PROTEIN, DIAMOND POWDER, GERANIOL, GLYCYRRHETINIC ACID, TOCOPHERYL ACETATE, OCTYLDODECYL PCA, ISOMALT, RETINYL PALMITATE, HELIANTHUS ANNUUS SEED OIL (HELIANTHUS ANNUUS (SUNFLOWER) SEED OIL), LECITHIN, RHODODENDRON FERRUGINEUM LEAF CELL CULTURE EXTRACT
Anti-dandruff rehydrating Preshampoo: AQUA (WATER), PEG-40 HYDROGENATED CASTOR OIL, AMMONIUM ACRYLOYLDIMETHYLTAURATE/VP COPOLYMER, GLYCERIN, ALCOHOL DENAT., JOJOBA ESTERS, BENZYL ALCOHOL, PEG-15 COCOPOLYAMINE, ACRYLATES/C10-30 ALKYL ACRYLATE CROSSPOLYMER, LIMONENE, SODIUM DEHYDROACETATE, PIROCTONE OLAMINE, OCTYLDODECYL PCA, MANDELIC ACID, HYDROLYZED COLLAGEN, SALICYLIC ACID, MENTHA ARVENSIS LEAF OIL, DEHYDROACETIC ACID, DISODIUM EDTA, RHIZOBIAN GUM, BUTYLENE GLYCOL, JUNIPERUS COMMUNIS FRUIT OIL, SODIUM HYDROXIDE, HYDROXYPROPYLTRIMONIUM HYDROLYZED WHEAT PROTEIN, CITRUS AURANTIUM DULCIS PEEL OIL (CITRUS AURANTIUM DULCIS (ORANGE) PEEL OIL), TOCOPHERYL ACETATE, MENTHA PIPERITA OIL (MENTHA PIPERITA (PEPPERMINT) OIL), DICAPRYLYL ETHER, RETINYL PALMITATE, HELIANTHUS ANNUUS SEED OIL (HELIANTHUS ANNUUS (SUNFLOWER) SEED OIL), LAURYL ALCOHOL, LAMINARIA SACCHARINA EXTRACT, DIAMOND POWDER, ISOMALT, LECITHIN, RHODODENDRON FERRUGINEUM LEAF CELL CULTURE EXTRACT
Anti-dandruff rehydrating Shampoo: AQUA (WATER), AMMONIUM LAURYL SULFATE, COCAMIDOPROPYL BETAINE, PEG-40 HYDROGENATED CASTOR OIL, COCO-GLUCOSIDE, BETAINE, ANTHEMIS NOBILIS FLOWER WATER*, BENZYL ALCOHOL, SODIUM CHLORIDE, HYDROLYZED COLLAGEN, LIMONENE, POLYQUATERNIUM-10, SODIUM DEHYDROACETATE, MENTHYL LACTATE, HYDROXYPROPYL METHYLCELLULOSE, PIROCTONE OLAMINE, MENTHA ARVENSIS LEAF OIL, DEHYDROACETIC ACID, DISODIUM EDTA, CITRIC ACID, JUNIPERUS COMMUNIS FRUIT OIL, CITRUS AURANTIUM DULCIS PEEL OIL (CITRUS AURANTIUM DULCIS (ORANGE) PEEL OIL), OCTYLDODECYL PCA, RHIZOBIAN GUM, TOCOPHERYL ACETATE, MENTHA PIPERITA OIL (MENTHA PIPERITA (PEPPERMINT) OIL), DICAPRYLYL ETHER, RETINYL PALMITATE, HELIANTHUS ANNUUS SEED OIL (HELIANTHUS ANNUUS (SUNFLOWER) SEED OIL), LAURYL ALCOHOL, DIAMOND POWDER, ISOMALT, LECITHIN, RHODODENDRON FERRUGINEUM LEAF CELL CULTURE EXTRACT
all products of the Antiforfora Reidratante
Present in these categories