17
Refreshing shampoo
- 200 ml
The combined action of Mint and Eucalyptus essential oils gives a pleasant burst of freshness.
Hydrolyzed rice proteins nourish the hair shaft and form a strengthening and protective film.
Active principles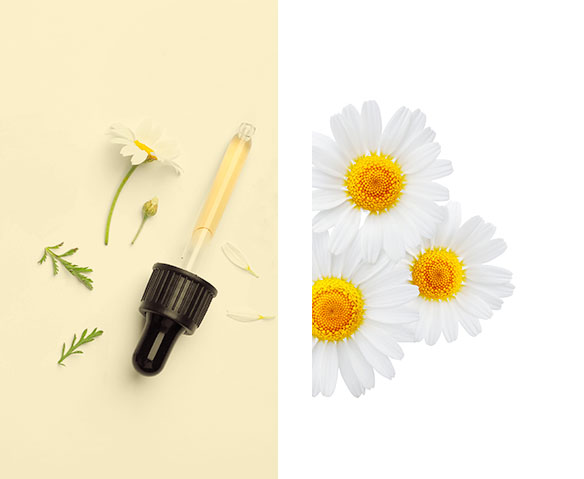 Chamomile
The benefits of chamomile have been known for at least 2,000 years. It's ideal for sensitive skin as it's an anti-irritant and hypoallergenic. Its flavonoids also soothe and improve the rate of healing of damaged skin. It's also used as a conditioning agent as it improves the appearance of dry, chapped skin by restoring its elasticity.
Mint
Mint is a versatile aromatic herb and widely used both in cooking and in cosmetics. The resulting oil has antibacterial and anti-inflammatory properties. When used on the hair, it refreshes the skin by purifying it, promotes blood flow by stimulating growth and helps normalize the secretion of sebum by the skin.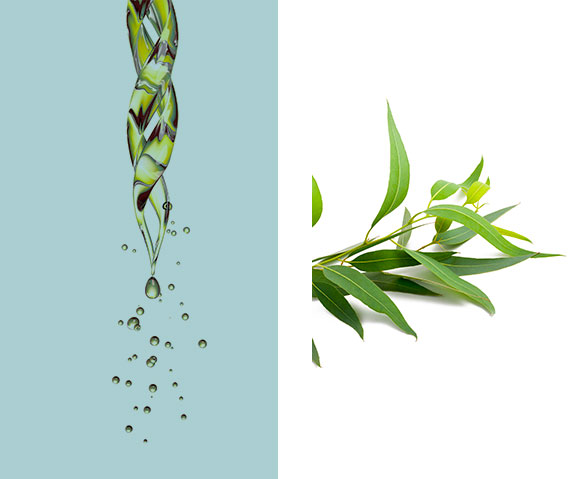 Eucalyptus oil
Eucalyptus oil is one of the most versatile essential oils. As well as having important medicinal properties, it's a proven follicle stimulant that promotes blood vessel cleansing. This stimulation promotes hair development due to healthy blood flow to the follicles.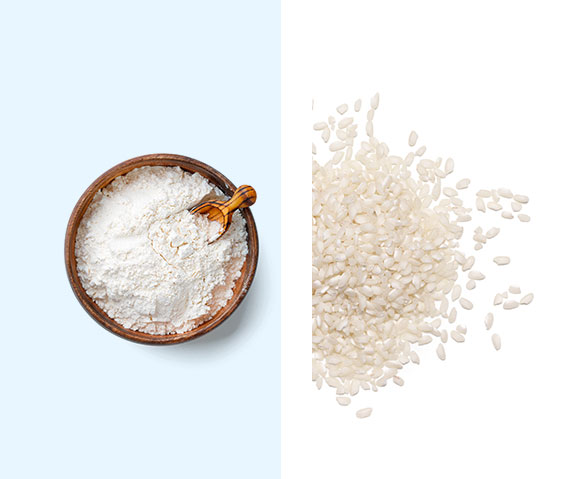 Rice
Hydrolyzed rice protein is a soluble, cosmetic vegetable protein extracted from rice bran. It's an excellent film builder, adding shine and natural highlights to the hair. It also increases the ability of the skin and hair to bind moisture, increasing its flexibility and strength.
Recommendations for use
Directions for use: Wet the hair, apply the product and massage gently. Leave to act for a few minutes and rinse thoroughly.

Ingredients
AQUA, AMMONIUM LAURYL SULFATE, PEG-40 HYDROGENATED CASTOR OIL, DECYL GLUCOSIDE, COCAMIDOPROPYL BETAINE, BETAINE, ANTHEMIS NOBILIS FLOWER WATER, HYDROXYPROPYL METHYLCELLULOSE, SODIUM CHLORIDE, MENTHA ARVENSIS OIL, PHENOXYETHANOL, BENZYL ALCOHOL, POLYQUATERNIUM-10, SODIUM DEHYDROACETATE, POTASSIUM SORBATE, MENTHYL LACTATE, MENTHOL, EUCALYPTUS GLOBULUS OIL, MENTHA PIPERITA OIL, DISODIUM EDTA, CITRIC ACID, HYDROLYZED RICE PROTEIN, TOCOPHEROL, LIMONENE, OCTYLDODECYL PCA, DICAPRYLYL ETHER, LECITHIN, LAURYL ALCOHOL, ASCORBYL PALMITATE
all products of the Daily Care line
Present in these categories